About The 4 Corners Festival
The 4 Corners Festival seeks to inspire people from across Belfast to transform it for the peace and wellbeing of all. It features innovative events designed to entice people out of their own 'corners' of the city and into new places where they will encounter new perspectives, new ideas and hopefully meet new friends.
The Festival takes place annually in February. It comprises a range of events featuring discussion, music, prayer, drama, poetry and story-telling in venues across the city of Belfast.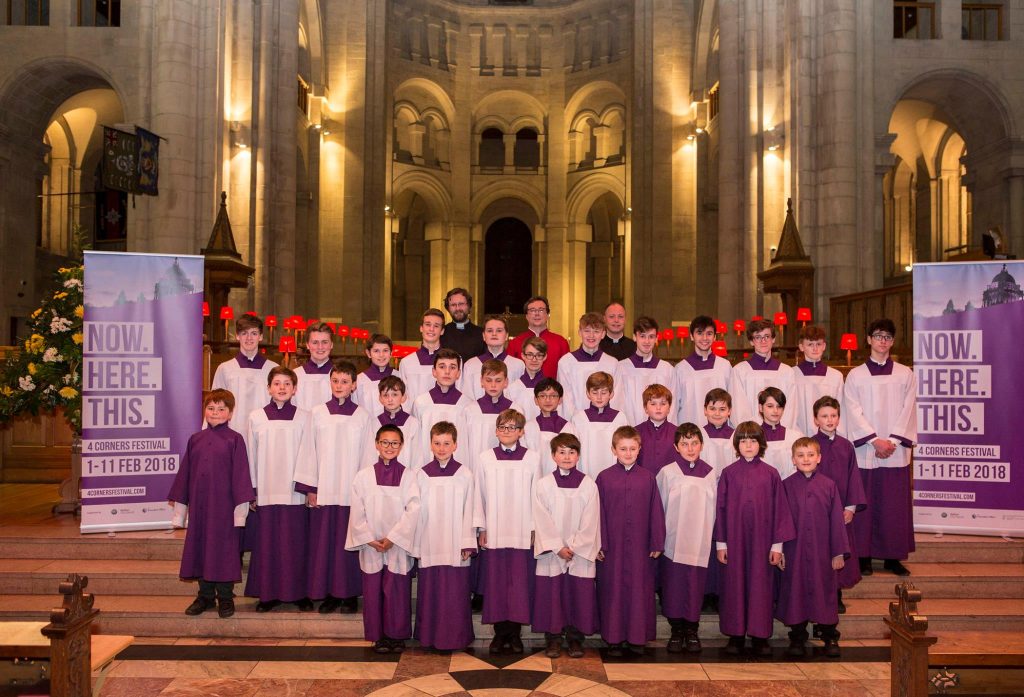 The 4 Corners Festival remains fresh and exciting by choosing a different theme each year.
This annual change -up injects new energy and perspectives into the festival, making each edition unique and captivating. Whether it's focusing on reconciliation, diversity, or any other important topic, the festival's evolving themes ensure that it remains a dynamic and relevant force for positive change in the community, providing fresh insights and opportunities for connections year after year.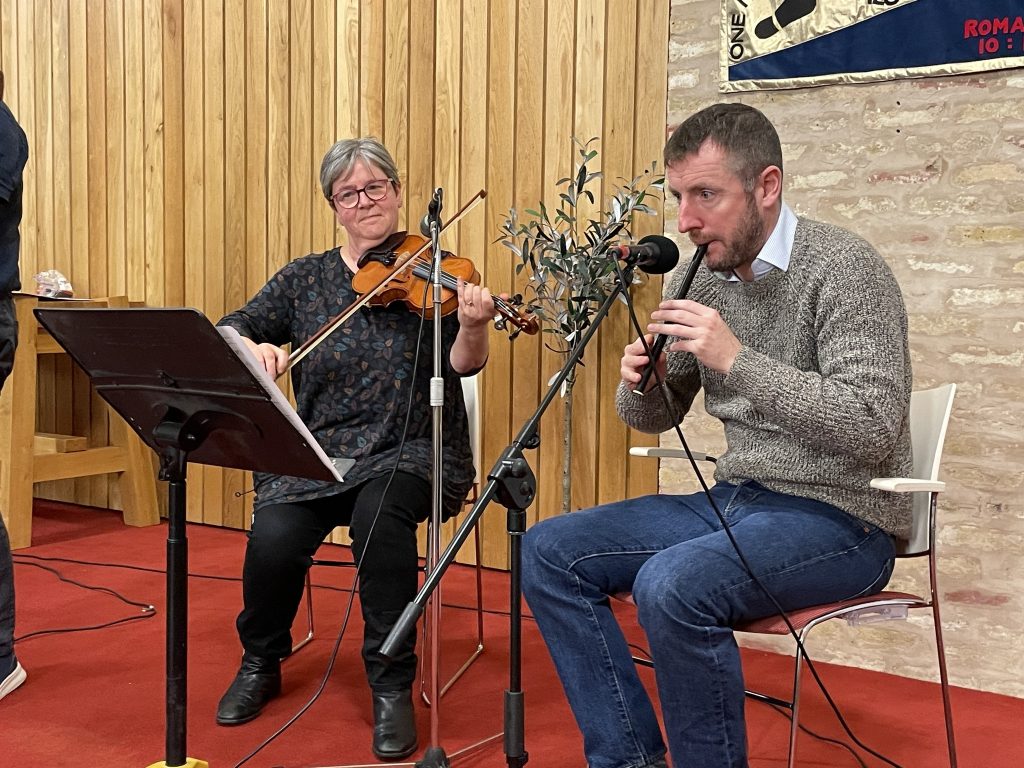 Check Out Some Of Our Previous Themes
Dreams… Visions For Belfast – As 2023 marked the 60th anniversary of Rev. Dr. Martin Luther King's iconic 'I Have A Dream' speech and the 25th anniversary of the Good Friday Agreement in Northern Ireland, the 4 Corners Festival provided a platform for diverse voices; including church leaders, women in leadership, young loyalists, the homeless, and artists, to share their dreams and visions for a better Belfast.
Common Ground, Common Good – The 2022 4 Corners Festival Celebrated its 10th anniversary with the week-long series of events revolving around the theme 'Common Good, Common Ground'. The week encouraged attendees to explore commonalities, bridge divides, and discover the potential for positive change that lies in a more united and collaborative community.
BREATHE – In 2021, The 4 Corners Festival aimed to harness the Hebrew word 'Ruach', meaning breath or spirit. Through the infusion of hope into the city of Belfast and the nurturing of creativity and resilience amidst the Covid-19 pandemic's challenges, the festival ran a diverse programme of online events, delving into topics like mental health, prayer, racism, and more.
Building A City Of Grace – In the 2020 4 Corners Festival, the theme was about 'Building A City Of Grace' – a New Testament concept with revolutionary power. With a series of events that envisioned a Belfast where grace broke down hierarchies, embraced all with love and blessing, and fostered inclusive relationships, the week sought out to boost the morale and uplift the spirits of Belfast.
Scandalous Forgiveness – In 2019, the 4 Corners Festival theme, 'Scandalous Forgiveness', prompted a deep reflection on the concept of forgiveness and its complexity, especially in the context of Northern Ireland's history, as it remains a crucial element for healing and moving forward.
Now. Here. This. – As 2018 marked the 20th anniversary of the Good Friday Agreement, the theme 'Now. Here. This.' aimed to emphasise the importance of the present moment and the role of churches in promoting reconciliation, healing division, and ending secrarianism.
Our Wounded & Wonderful City – The 2017 4 Corners Festival, themed 'Our Wounded and Wonderful City', aimed to bring together the divided corners of the city, encouraging followers of Jesus to work towards the well-being and peace of Belfast by envisioning a more inclusive and healing future for all its residents, regardless of their backgrounds or beliefs.
The Art Of Listening – The 2016 4 Corners Festival centered around the theme of 'The Art Of Listening, with a diverse programme of events. From music and discussions to art, poetry, failm, and a churches' walk, the programme was designed to facilitate conversations on transforming Belfast city through attentive listening.
The 4 Corners Festival emerged from conversations between Fr. Martin Magill, who served as the parish priest of St. Oliver Plunkett Parish in West Belfast at the time, and Rev. Steve Stockman from Fitzroy Presbyterian Church in South Belfast. Both of them had recently ventured into unfamiliar corners of Belfast, and what they encountered left them profoundly moved.
From then on their vision has been to encourage others to explore uncharted territories within their own city through a festival of events. The 4 Corners Festival, now a yearly occurrence, aims to acquaint people with previously unvisited areas of Belfast, igniting a sense of curiosity and inspiration to break down barriers in their everyday lives. Their objective is to introduce individuals to churches and shared spaces located in all corners of the city, infusing a transformative spirit into the city's, and the people's, healing process.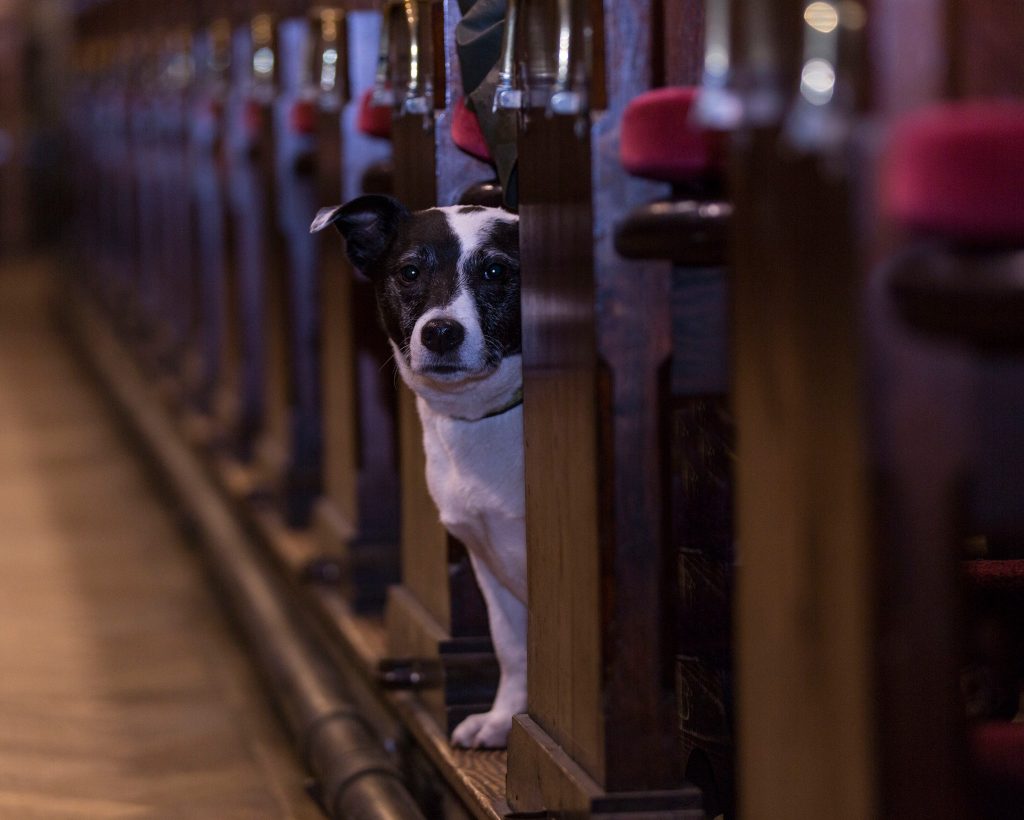 Highlights Of The Festival
Each year, the 4 Corners Festival programme features a diverse lineup of special guests who bring their unique perspectives and insights to various topics related to the festival's theme.
These guests include not only local community leaders and experts, but also some prominent figures and big names who add an etra layer of excitement and depth to the discussions and events.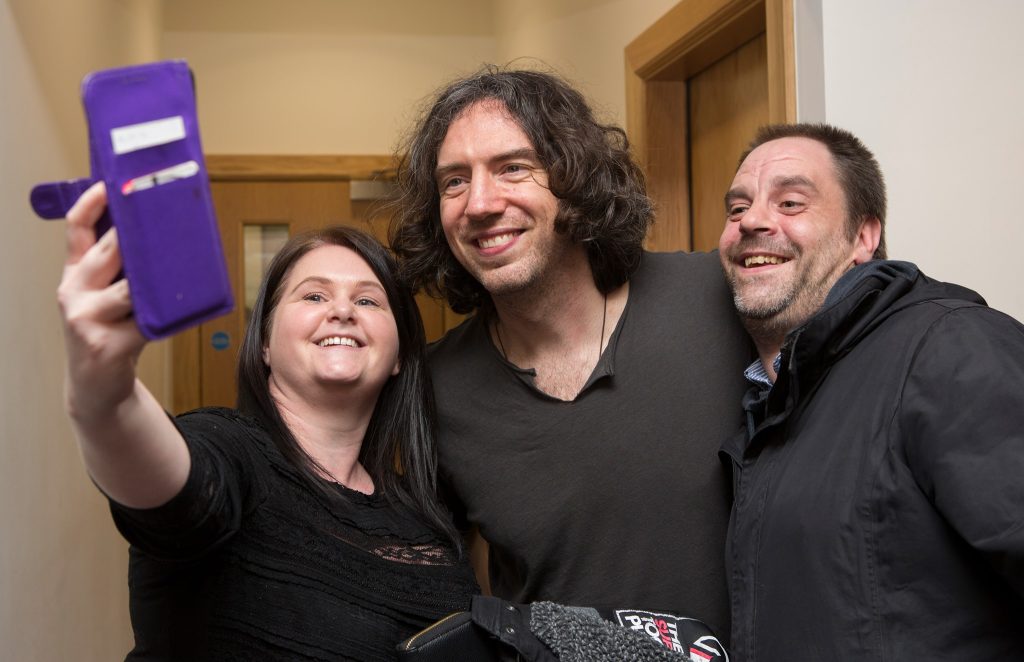 Check Out Some Of Our Festival Highlights
Granddaughter of celebrated Civil Rights Activist, Johnnie Ruth Jenkins, Dana Masters is an exceptional singer and songwriter from South Carolina. During the 2023 4 Corners Festival, Dana shared her thoughts on the influence of the Civil Rights movement in America, reflecting on its profound effects on both the nation and the families of its leaders. Additionally, she delved into her affection for culinary delights, her connection to the Northern Irish landscape, appreciation of culture, and relationship with the church.
Carl Frampton MBE, a distinguished two-weight boxing World Champion, engaged in a candid conversation with local journalist Mark Sidebottom. Carl delved into his life's journey, his ddep affection for Northern Ireland, and his fervent commitment to representing all of its people, not only through boxing but also in other aspects of life. Set against the serene backdrop of Clonard Monastery, this discussion unveiled Carl's genuine aspiration to serve as an ambassador for the ideals of the common good.
Duke Special, also known as Peter Wilson, is a talented Belfast-based artist who has applied his musical talents both in the realm of rock records and theatre productions. During the 2021 4 Corners Festival, Duke explored the sources of inspiration for his music, and much more. Duke also performed as part of the 4 Corners Festival.
Founder and chief songwriter of Snow Patrol, Gary Lightbody joined 4 Corners Festival in 2020 in an intimate evening in conversation. During this discussion, Gary delved into his upbringing, the profound influence of The Troubles, his experiences writing about Belfast, and his significant contributions to the city's transformation into a place of grace. Gary also performed as part of the 4 Corners Festival.